Important announcement: all of our PRESALE tickets for SATURDAY are SOLD OUT! You can still wait in line and buy your ticket at the entrance, or book your ticket for SUNDAY online now, before they are gone as well =) =) =)
Grafixx returns to De Studio for the tenth time! It makes sense, for once, that all participating artists work around a central theme: celebration. And celebrate we will. A whirlwind of lectures, performances, exhibitions, workshops, screenings and Antwerp's one and only zine fest.
Curator Ephameron: 'For this jubilee edition, the festival theme offers inspiration in abundance. Celebration and the importance of rituals are a priority on today's social agenda and rightly so. Key moments in life deserve to be shared with others. A farewell or a new beginning: you should experience this in group, often by sharing a series of symbolic acts with each other. We asked the participating artists to work around this topic.' 'But we are of course also celebrating the tenth anniversary of Grafixx, which as a festival remains unique in Europe and beyond. Brand new talent and established names from the international comics and illustration world have been meeting each other and their audiences in the warm, artistic environment of De Studio for ten years straight. No other event organises lectures, exhibitions and a book market with self- published books at this level. We invite talent based locally as well as abroad around the alternative and artistic visual story. We continue to nurture, develop and renew this annual gathering with unwavering enthusiasm.'
Hoofdinhoud
Ward Zwart (BE) (1986 - 2020)
Expo
Two years after the release of Ik kom van ver, maar blijf niet lang, some of Ward Zwart's (1985-2020) original drawings are being shown to a Belgian audience for the first time.
Meander through this wordless selection filled with atmospheric landscapes, skate parks, teenage bedrooms and concert halls.
Media content
Image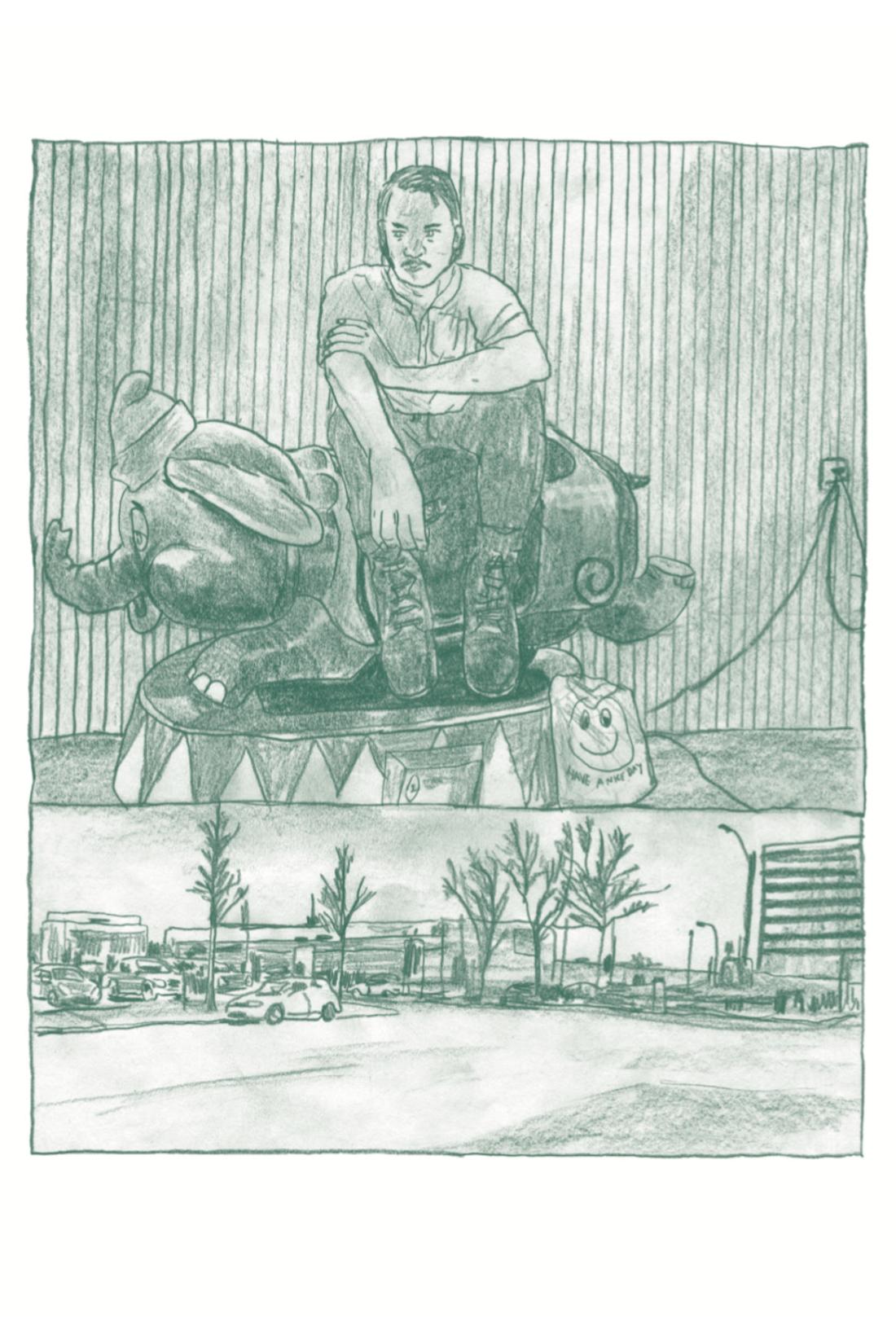 Tom Schamp (BE)
Lecture
Tom Schamp creates imaginative compositions full of humour, which he assembles from colourful acrylic paintings on cardboard. He created numerous illustrations and no less than 35 illustrated books that provide hours of viewing and reading pleasure for young and old due to their clever mix of naivety and complexity.
Tom's busy schedule in recent years offers little room for lectures, but for Grafixx he gladly makes an exception. Not to be missed!
Media content
Image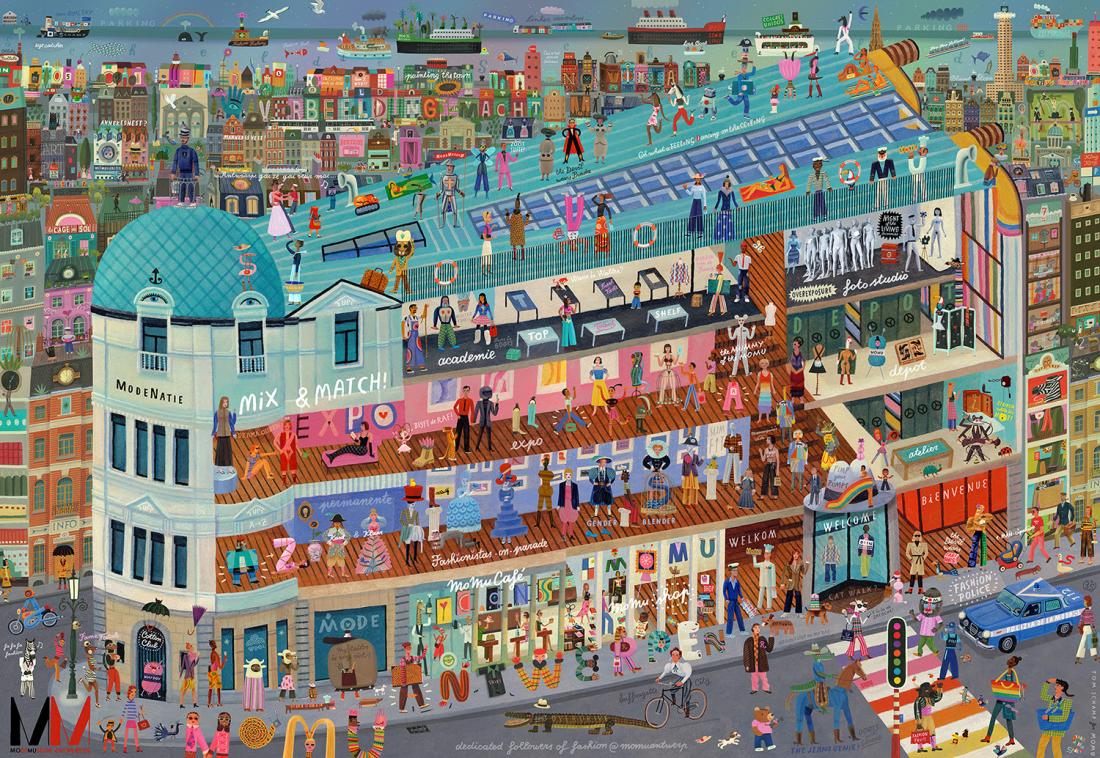 Mamma Andersson (SE)
Lecture
Sweden's Mamma Andersson (born Anna Karin Andersson) is a big name in the art world. She had three solo exhibitions at New York's David Zwirner Gallery.
Andersson creates cinematic paintings of melancholic landscapes and intimate interiors, with mysterious characters and a touch of folklore.
Media content
Image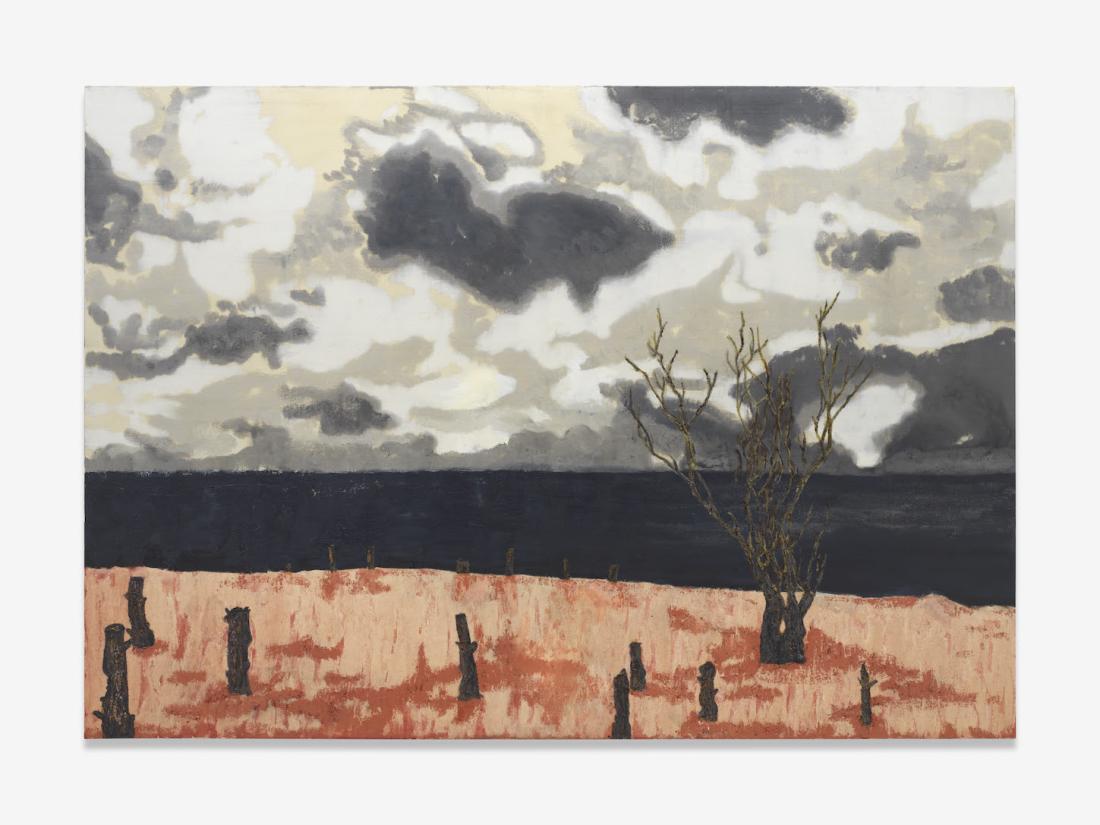 copyright
© Mamma Andersson
Laura Carlin (UK) 
Lecture
British artist Laura Carlin paints ceramics and creates beautiful books and illustrations for well-known clients such as The Guardian, The New Yorker and The New York Times. Her dainty drawings exude an infectious spontaneity. Carlin reveals just enough to spark the imagination, successfully creating an intimate and playful connection with the reader.
Media content
Image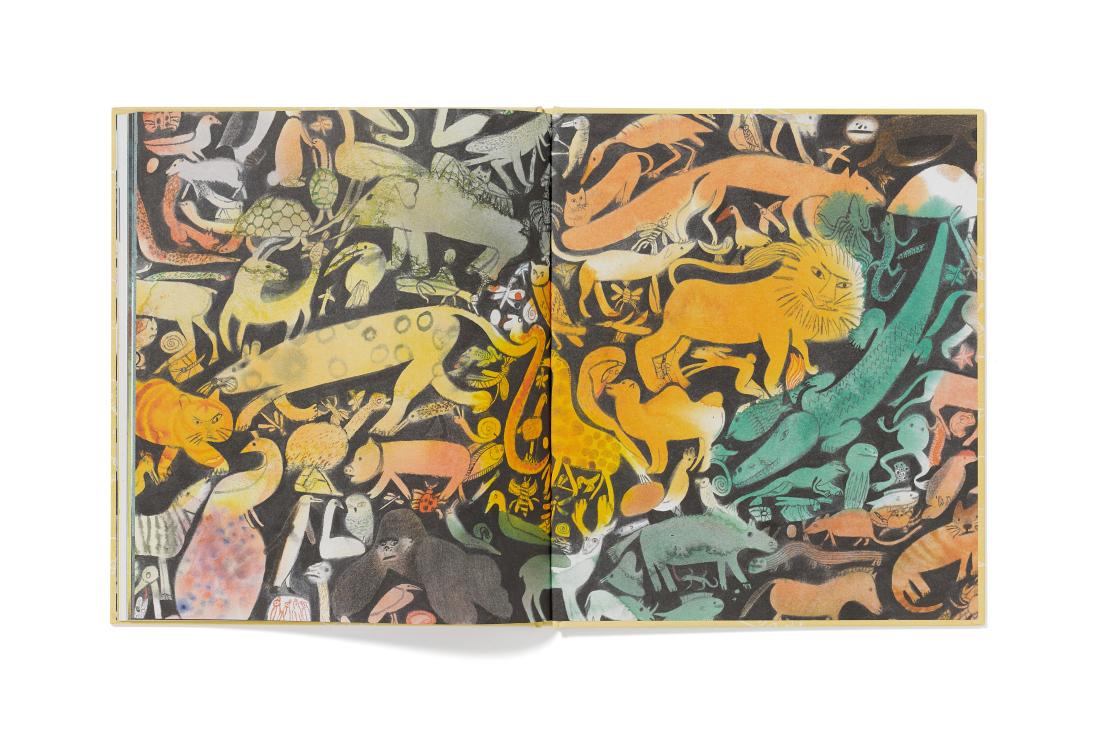 Olivier Schrauwen (BE)
Lecture
Olivier Schrauwen rose to fame with innovative comics such as Arsène Schrauwen and De man die zijn baard liet groeien. He also indulges in animation and music. His delightful mix of naturalism, abstraction and absurdity creates a highly personal and indefinable universe.
Media content
Image
copyright
© Oliver Schrauwen
Tara Booth (US) 
Lecture
Comic book author Tara Booth dissects her own daily struggles with a witty sense of self-deprecation. In her drawings, she depicts recognisable and often embarrassing situations, with intuitive colour palettes in gouache that ooze graphic delight. Her candid and funny work has earned her a sloppy 136 000 Instagram followers and a large following among a young audience.
Media content
Image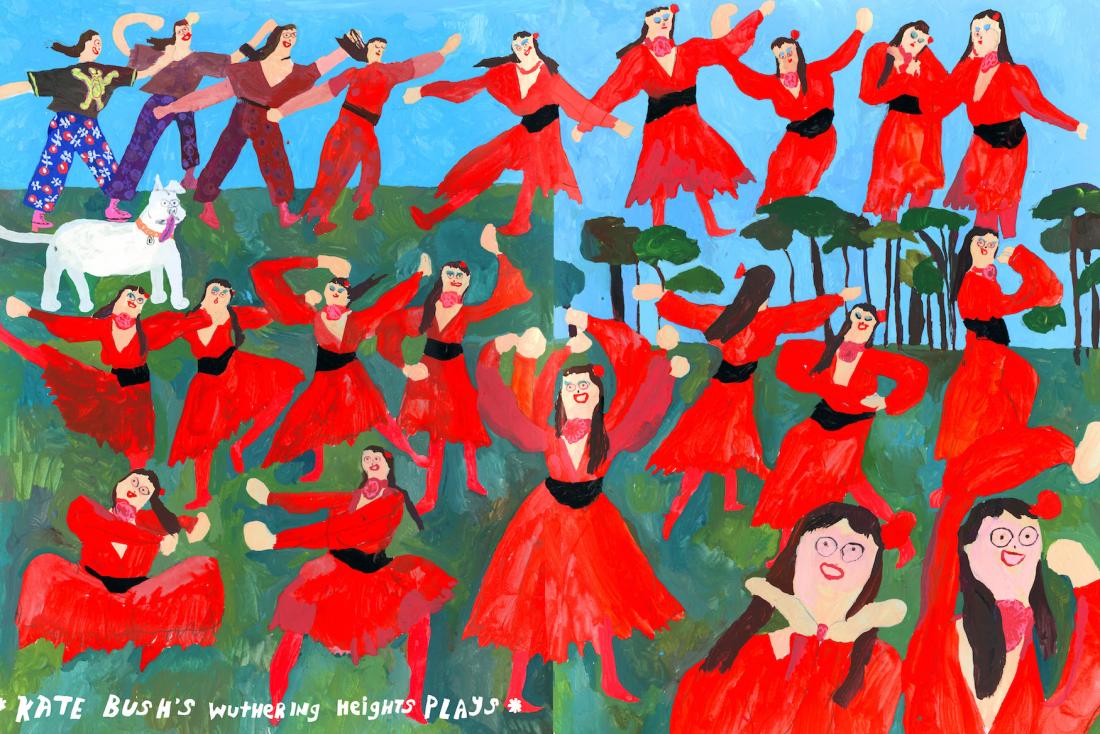 Aphichat 'Orn' Rodwatanakul (TH)
Expo
The legendary Thai comic book author 'Uncle Orn' made waves in the 1980s and 1990s, when cheap katun-lem-la-Baht comics were read on every street corner; cheap comics that were extremely popular in Thailand. Grafixx picks through Rodwatanakul's archives and presents a selection from his sketchbooks. The comics show Thailand's daily life and the illustrator's fascination with the mystical.
Son Ni (TW)
Expo + zine fest
Taiwanese artist Son Ni loves nature but lives in the city. She runs publishing house nos:books in Taipei. In her conceptual drawings, she experiments with line drawing and is guided by association. The form of the book is key.
Azam Masoumzadeh (IR)
Expo
Iranian illustrator Azam Masoumzadeh grew up with the poetry of Omar Khayyam. In the virtual reality installation Glad that I came, not sorry to depart (2020), she presents a contemporary version of his verses, inspired by the imagery of Iranian miniature art.
Two In Row (TH)
Expo
Two in Row is a new artist collective from Bangkok. With their risograph printing company Ice, Fon and co aim to pave the way for young Thai illustrators. Their work is displayed alongside that of founder 'Uncle Orn'. As such, two generations of illustrators are confronted with each other.
Media content
Image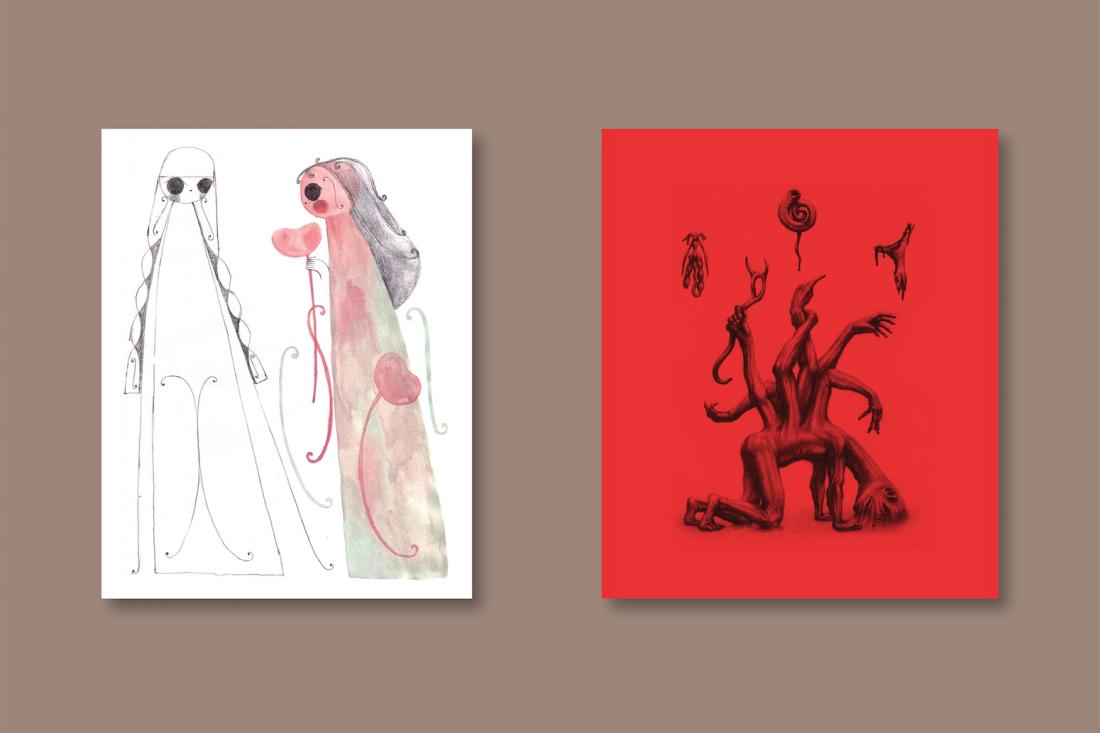 Chihoi (HK)
Expo + zine fest
Chihoi is a Hong Kong-based illustrator. He is self-taught. His atmospheric comics have appeared in newspapers and international anthologies. He joined Son Ni as a publisher at nos:books and exhibits his melancholic oil paintings and meticulous pencil drawings in galleries worldwide.
FULL PROGRAMME
Opening night
with performances by Juan Pablo Plazas (NO), Sarah Lauwers (BE) & Jonas Beerts (BE), Micha Goldberg (NO), Olivier Schrauwen (BE) & Esra Altin (DE) Lectures Laura Carlin (UK), Mamma Andersson (SE), Olivier Schrauwen (BE), Tara Booth (US), Tom Schamp (BE), Book Club with Masha Krasnova-Shabaeva (RU), nos:books (TW) & Zebu (DE)
Expo
Anton Van Hertbruggen (BE), Apichat 'Orn' Rodwathnatkul (TH), Azam Masoumzadeh (IR), Chihoi (HK), Gabri Molist (ES), Goele Dewanckel (BE), José Parrondo (BE), Masha Krasnova-Shabaeva (RU), Son Ni (TW), Ward Zwart (BE), Zebu (DE) and a new batch of Grafixx Graduates
Workshops
Performative installation with Hanafubuki (BE), photocopy and collage with Janus P. Lemaire (BE) x Kevin Apetown (BE), zine club with José Quintanar (ES), gocco-print with kabinet.studio (BE), screen print with Katrien Gilis (BE)
Zine fest
Aluba Press (BE), Bries (BE), Colorama (DE), Fidèle (FR), Fotokino (FR), FRMK (BE), nos:books (TW), Ruja Press (ES), Supercollect (BE)
Animation films @ De Cinema for all ages
AN IMPRESSION OF GRAFIXX 2021