Performances for school groups
Hoofdmedia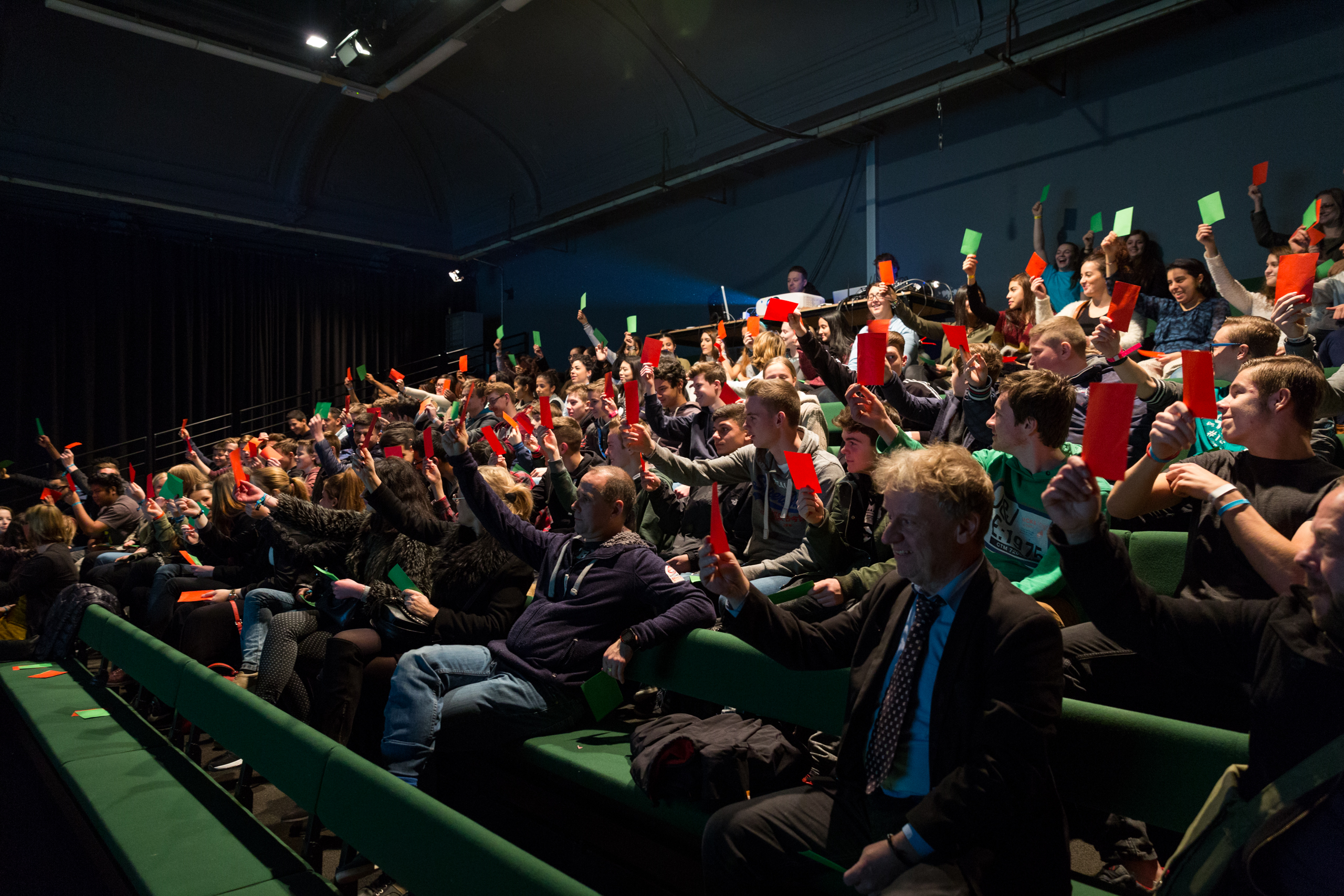 Main content
Dear teachers and principals,
De Studio puts a young audience of 0 to 30 years in touch with art, culture and media. We pay special attention to the urban and social context and to the vulnerable position of young people and artists. We are an open house, giving space to young people to tell their stories. Here, super-diverse theatre companies, makers, actors, curators and artists turn their daring dreams into extraordinary actions.
Please find below the school programme for season 2022-2023.
Once again, we have a wide range of cultural activities to offer: cutting-edge theatre productions, old time classics, dance, concerts, young controversial work, performance, parties and film. We are delighted that the Flemish subsidy provider rewarded the efforts of De Studio with an extremely good report, so that we can assure you and your pupils of high-quality activities.
A new generation of artists is nestling among the well-known talent and is eager to send its work into the world: house companies Laika and FroeFroe send out their new makers with Aminata Demba (Bazar) and Dries De Win (Kleine Epos), house artist Maxime Dreesen celebrates queerness in society (Countersex Education) and Tim Oelbrandt breaks through internationally with his magical Spirals.
Vulnerability, fragility and resilience, who carries who in society, how do we escape daily reality or bend it into a new reality, how do we make the 'right' choices within the multitude of stimuli: all these are themes or threads that you will find in our offer after a period in which children and young people were often confronted with uncertainty.
We warmly welcome all of you!
See you soon in De Studio!
Take your class to De Cinema
In order to make the school year 2022-2023 a memorable one, we selected excellent films for each school year. Interested in other films that are not on this list? No problem, we are happy to think along about a film (package) tailored to your students. Do not hesitate to contact us. Send an email to Els (els@decinema.be).
One film costs 5 euros per student. A package of three films costs 12,50 euros per student. Accompanying teachers watch free of charge. Per screening, we assume a minimum of 50 students (or a fixed forfait of 250 euros).
Each film has an accompanying teaching folder or documentation folder. School screenings usually take place from Monday to Friday, at 10 am or 2 pm. Good to know: with your teachers' card, you can always watch films at reduced prices at De Cinema.
More information and more titles can be found at:
Reservations
At the bottom of this page you can find all school screenings. You can filter by grade.
The SCHOOL button takes you to the reservation page.
Please enter your e-mail address and select an option.
Click the register button and enter the number of students per class.
You can immediately register another class.
Tickets for school screenings cost € 7 per student, unless stated otherwise. Accompanying teachers are admitted free of charge.
Tickets for evening performances cost € 8 (for -26 years of age), unless stated otherwise. Accompanying teachers pay a ticket as well.
Tickets for a cluster programme cost € 10 per student. Accompanying teachers are admitted free of charge.
Accessibility
De Studio / De Cinema
Maarschalk Gérardstraat 4, 2000 Antwerp

We are easily accessible by public transport. Tram 4 and 7 stop in front of our door and the Nationale Bank stop is within walking distance. Thanks to dynamoOPWEG, you can get to our shows for free with De Lijn, because De Studio and De Cinema have a partnership.
Contact
scholen@destudio.com
els@decinema.be
03 260 96 10